No matter if you are a homeowner or a contractor, there are times when you need the best quality plant material in your area. This can be very helpful for your landscape design projects. Contractors can also use the services offered by a Wholesale Nursery Dallas to keep their customers happy by offering some distinct, unique designs that they will like a lot.
Should you work with a Dallas plant supplier?
Absolutely, and the reason is that you get to receive some of the best possible plants on the market this way. You always get the very best results on the market if you choose to work with a reputable business. Plus, the best Dallas plant suppliers can offer you a huge variety of plants. From groundcovers to shrubs, container treesand many others, all of these add up to bring in front amazing features and results without that much of a hassle.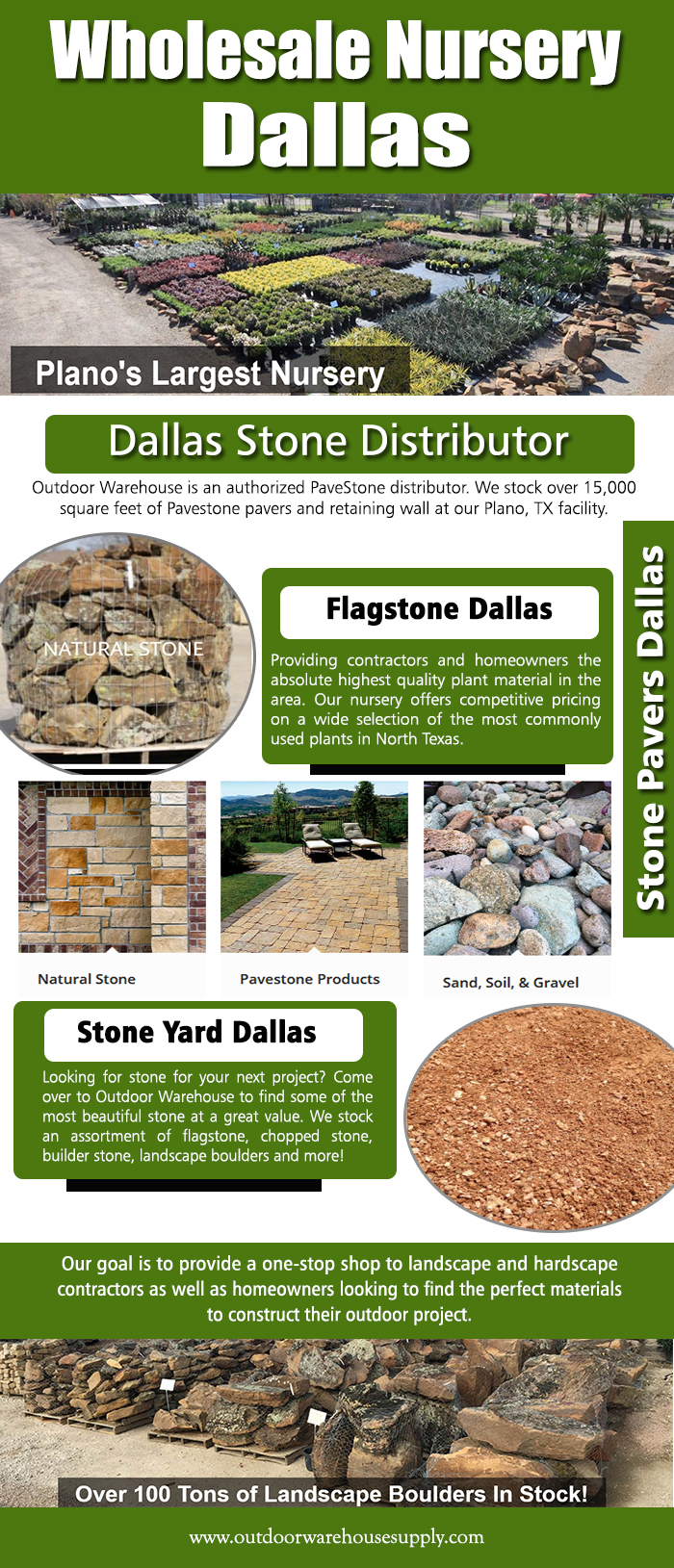 But maybe the best part is that you get to receive all these plants in an extremely good state. As a result, they can be used to beautify any area regardless of the situation. Gone are the days when you had to rent an area and try to grow these plants on your own. That's not the case anymore. Instead, the Wholesale Nursery Dallas will grow the plants for you. All you need is to get in touch with the Outdoor Warehouse Supply and the results can be more than amazing in the end because of it garden centers.
Great quality and value
One of the nicest things about using a Dallas plant supplier is that you get all the necessary plants at your doorstep.
This way you get to avoid any unwanted costs, and that means you receive more value for your money. It's an incredible opportunity and one that also helps you keep quite a lot of money in your pocket.
Plus, you can easily integrate the plants you get from the Dallas plant supplier in your own rock design if you want. The possibilities are limitless, and you are free to make the right choice according to your vision and ideas.
Moreover, the Wholesale Nursery Dallasis designed to take care of a plethora of plants. So, if you get in touch with the Outdoor Warehouse Supply, you will not have a problem getting as many plants as you may need.
The Outdoor Warehouse Supply can also offer you discounts for large purchases too. This is the best way to obtain quality plants from a reputable Dallas plant supplier with a lot of experience on the local market. Since our team has worked with hundreds of businesses, you can count on us to offer some of the best Wholesale Nursery Dallas services on the market. We are always focused onfulfilling the customer requests, and you can count on us to bring you the efficiency and help you may need. Avail this great opportunity right away, if you need a professional Dallas plant supplier you just need to get in touch with our team and we will be there for you!
Visit here for more info on Dallas Stone Yard.
Related Tags:
Stone Supply Dallas,North Dallas Plants Wholesale,Texas Wholesale Nurseries,Texas Native Plants For Sale