Frequently Asked Questions
Buying in bulk can be confusing. Below we have some of our most frequently asked questions in order to help keep our customers as informed as possbile.
Are you open to the public?
Yes, We are open to everyone! We provide landscape and hardscape materials for everyone from homeowners to the biggest contractors in town! Industry-related professionals are invited to set up a wholesale account with us by stopping by our office.
Do you ship to other states?
Unfortunately at this time we only offer local delivery services to the DFW area. We are more than happy to work with any customer anywhere who can provide their own freight services. For more information please reach out to one of our sales associates at (972) 423-4001.
What's the best way to get my material?
While small purchases of material can be fit in most vehicles we always recommend our customers check the specific load capacity of their vehicle before purchasing materials. Much of our product is sold in bulk quantities and will typically need to be loaded in an open-air truck or trailer bed. Most standard pick-up trucks can take about half a cubic yard of material but we rely on our customer's discretion on what their own vehicles can take. If you do not have access to a truck or trailer we do provide delivery services for our DFW customers and our sales associates would be more than happy to work with you on scheduling a delivery.
Can I get material in my car?
We are unable to load any bulk material into closed vehicals and trunks. Plants, sealers, fabrics or stone that is purchased in small quantities such as by the pound or in bags can be loaded into any vehical. For the safety of our staff and our customers we will not load more then 500 lbs into any vehical that is not a truck or open-air trailer.
Do you sell less than a cubic yard of material?
Yes, in regards to our loose bin materials such as most river rock, sands, soils, and mulches our minimum purchase quantity is half of a cubic yard. 
What is your return policy?
Currently we will only accept returns on the following products:
–Bagged gravel/stones/aggregates/mulches/soils (This does not include concrete/cement products)
-Bottled or canned sealing and cleaning products.
-Bagged polymeric sands/stone dusts.
-Fabric/underlayment/grid rolls.
All returned materials must be unused in original, unopened packaging. Reciept must be present and materials must be returned within 21 days of original purchase.
All of other purchases are final and not eligible for any returns.
Delivery items and products are subject to additional charges and fees for any approved returns.

All returns are subject to a 3% transaction fee.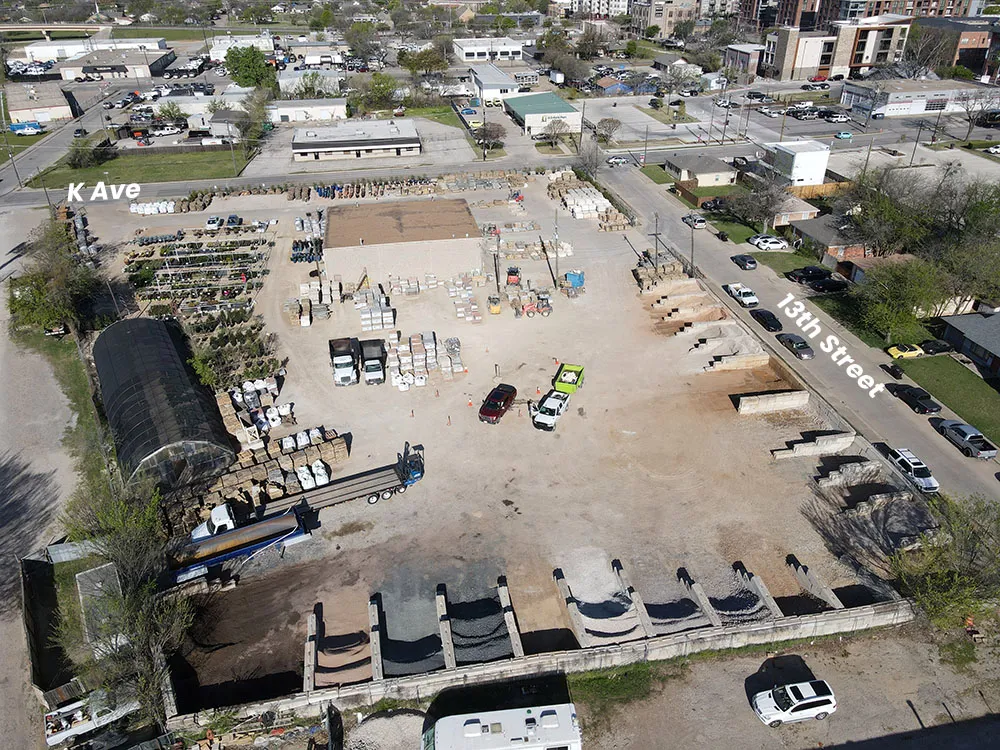 Are you open to the public?
Yes, We are open to everyone! We provide landscape and hardscape materials for everyone from homeowners to the biggest contractors in town! Industry-related professionals are invited to set up a wholesale account with us by stopping by our office